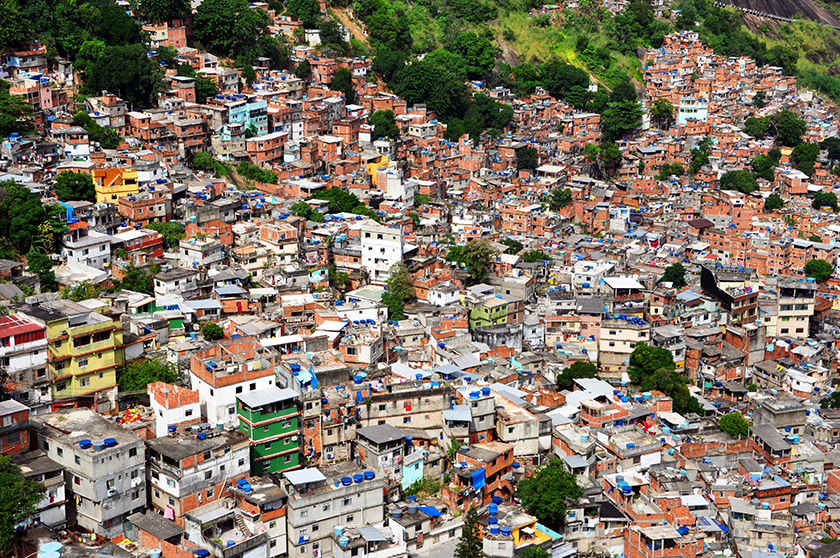 Urban growth in the Amazon is often unsupervised, unregulated, and organic, which leads to irregular housing, lack of infrastructure, and the use of improper materials for construction. These irregular housing communities are called favelas, and are constructed of concrete, bricks, steel bars, sand, and rock. In São Paolo and other regions of Brazil, a lack of resources and poverty has led many to build the foundations of their homes out of garbage. Francielly Barbosa, a high school student from Moju, Brazil, is concerned and exploring ways to solve this problem.
"It's clear that this situation needs to be addressed," Francielly said. She began her work with field research in her home village, Moju (several hours north of São Paolo), and found that about 65 percent of residences were constructed with garbage or other unsafe materials. She believes readily available materials like acai berry seeds, wood sawdust, and plastics could serve as alternatives to garbage.
For a poor black girl from the interior of Brazil to gain recognition goes beyond all the ambitious dreams in my mind.
Francielly's work was selected by her local science fair for recognition as a Society for Science & the Public Community Innovation Award winner. This award honors students participating in science fairs around the world who are making a difference in their communities. In 2018, the Society rewarded 24 young scientists with $500 prizes — and Francielly was one of them.
"For a poor black girl from the interior of Brazil to gain recognition goes beyond all the ambitious dreams in my mind," she said.
She started her work with testing acai berry seeds. Francielly carbonized and mixed the seeds with mud, to solidify it with a binding substance. She found that the material had good resistance and could be used as bricks, joining materials, and cement — serving as a safe, low-cost, non-polluting material that could be used instead of garbage for construction.
This positive result opens the way for further research. Francielly plans to conduct more tests on alternative construction materials.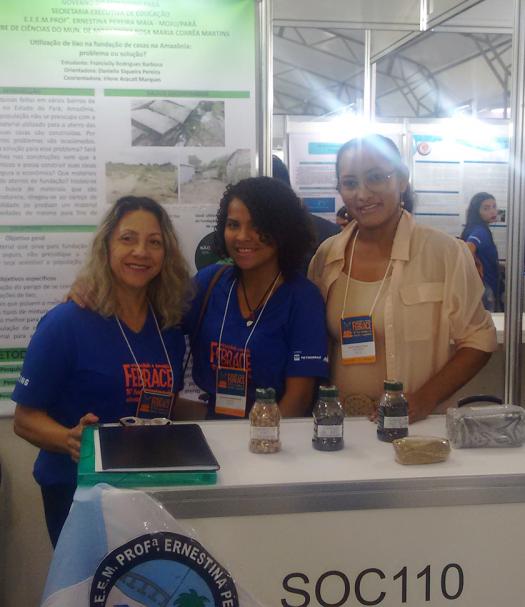 Housing development often occurs near rivers and streams, and using garbage can lead to contaminated water. "This also puts the population at risk for landslides caused by erosion," Francielly explained, noting the recent landslide in Abaetetuba, which led to loss of homes and deaths.
An additional concern when using garbage as a construction material is that as the trash organically decomposes, a byproduct is the explosive gas methane. This adds great risk to these irregular housing communities.
"The biggest challenge was to change the concept for people," Francielly said. Since using trash for construction is prevalent, educating people about environmentally-friendly alternatives will take time.
Francielly has participated in science fairs since she was nine and believes they are important for all young researchers. "They awaken a love of knowledge," she said.
My city was the first step. Many others are still to come.
She plans to continue producing safe materials to solve problems in her country and the world. "My city was the first step," Francielly said, "many others are still to come."