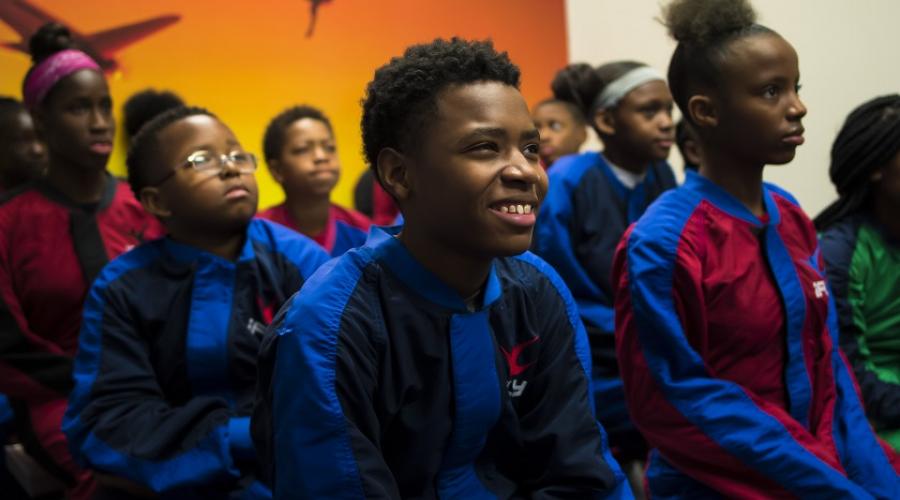 In 2018, a Pew Research Center study found that only 25% of Americans say K-12 STEM education in the US is above average compared with other developed countries, 43% expressed that it is average and 30% considered it below average relative to other countries.
Fortunately, visionaries like Van Brooks have taken the helm in confronting the STEM education gap. In 2015, Van launched the SAFE Alternative Foundation for Education (SAFE), an organization aimed at giving students in Baltimore's underserved communities the educational and life skills necessary to consider entering STEM fields such as mechanical, marine and aerospace engineering. The organization's website notes that the US has fallen from third to 17th place in the number of college graduates in engineering programs worldwide. Van hopes that his organization can help make a change.
Van is a former athlete; while attempting to make a tackle during a high school football game, he suffered an accident that changed his life forever. At the young age of 16, he became paralyzed from the neck down and now uses a wheelchair. Though Van has no background in science, he recognized its critical role in human advancement and pledged to make a difference.
"I focused on STEM because of the lack of representation of African Americans in the field," Van explained. "I believe the key to success is through education, the great equalizer for individuals growing up in underserved communities." SAFE's programs consist of 1200 hours of supervised year-round learning, provided free of charge thanks to funding from programs like the Society's STEM Action Grants. To date, SAFE has received a total of $10,000 from the Society in 2018 and 2019 combined. Students learn how to structure their time and build solid study habits through daily attendance.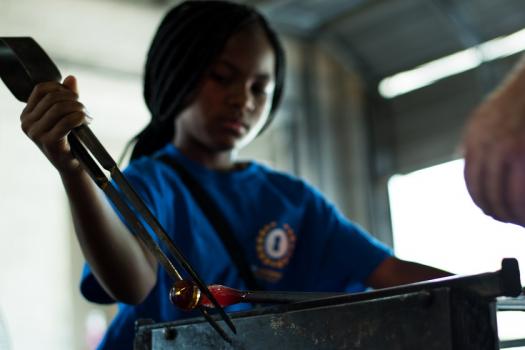 This summer, SAFE held its 4th annual youth summer camp. With the assistance of the Society STEM Action Grant, Van's team expanded participants from 18 to 30 students. Lasting six weeks, the camp is designed to provide free educational enrichment activities. The camp operates on nearly the same schedule as regular school hours, meaning that students are engaged with hands-on STEM projects during the summer season when they might otherwise be participating in harmful activities. The served population is comprised of primarily middle school students from the West Baltimore community of Franklin Square. These students live in an area struggling with high crime, poverty, drug use and gang activity. SAFE provides supervision and structure to this population through their distinctive summer camps and year-round programming.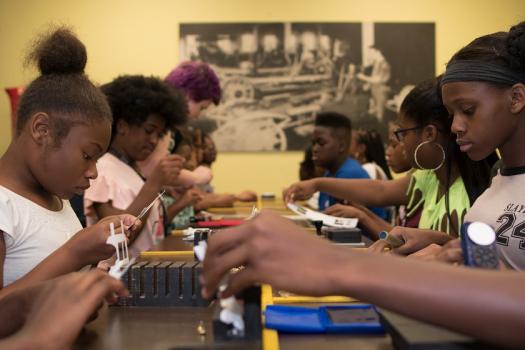 "One of the biggest experiences they take away from camp is being exposed to STEM careers, as well as the different environments and people they meet," said Van. For example, they recently took a trip to the Autobahn Indoor Speedway in Jessup, MD, an indoor go-kart racing venue, where the students not only had a great time, but also learned about physics and mechanics topics such as friction, acceleration, braking and more.
Van, a 2012 graduate of Towson University, had big dreams of playing in the NFL. Those dreams were crushed, but that didn't stop him from finding a new dream. His organization and dedication to youth have inspired many students to learn to prioritize their education and set personal goals. Van hopes to impart the importance of a having a back-up plan on the participants of his program.
In addition to sharpening their practical knowledge, the students also developed interpersonal skills. "I learned how to talk to people in a way to help them without criticizing them," expressed one student in the summer camp, who felt that the SAFE summer program made them a more effective communicator. By providing the skills and life experience needed to break into STEM fields, in addition to igniting motivation and direction, the SAFE summer program helps students become well-rounded individuals of the world.