5 STEM mentors share their favorite memories from 2017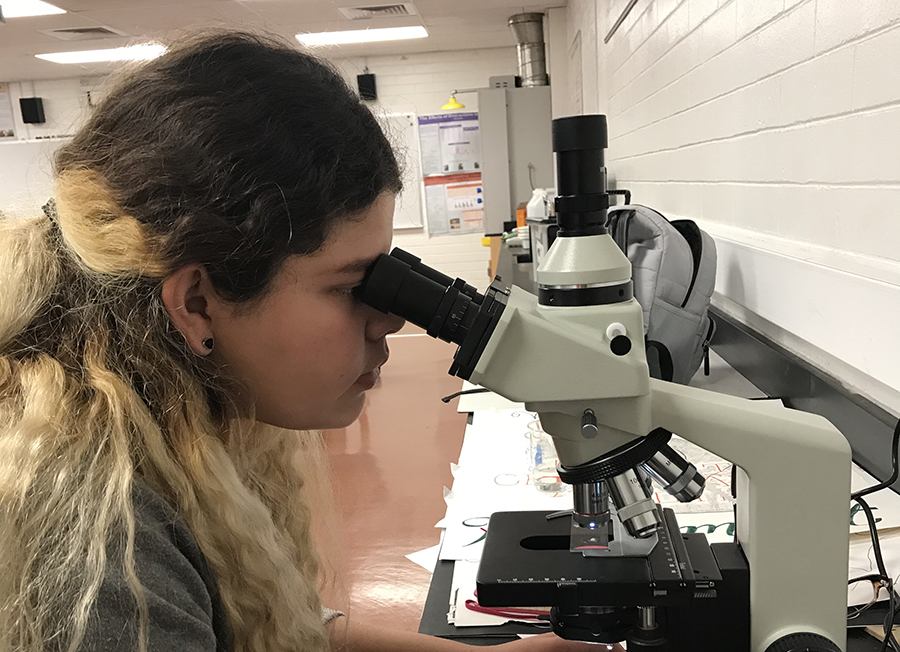 At times, science research projects can be challenging. That's where the Society for Science & the Public's Advocate Grant Program comes in. The program helps mentors guide a group of three to five underrepresented students as they complete science research projects and apply to participate in science competitions.
Advocates receive a $3,000 stipend, supporting them in their training and mentorship of a cohort of students. Interested in supporting students as they navigate the science research process? Applications for the 2018-2019 Advocate Program open this week.
My favorite moment as an advocate has been seeing my students really take ownership over their projects.
As the year comes to a close, we asked our Advocates to share their favorite moments of 2017.
Laurel Bingman, Northbrook High School
Houston, Texas
My favorite moment as an advocate has been seeing my students really take ownership over their projects. I have one student in particular who has gone above and beyond to recruit human subjects for her project. Her experiment is about developing effective conservation education presentations, so she has reached out to her former elementary school, her former middle school, and two colleges in the area so that she can give her presentation to a variety of age groups. Upon seeing her presentation, one college professor was so impressed that he suggested she publish her findings, which made her ecstatic! Seeing her glowing as she talks about the progress of her project has been my favorite part of being an advocate.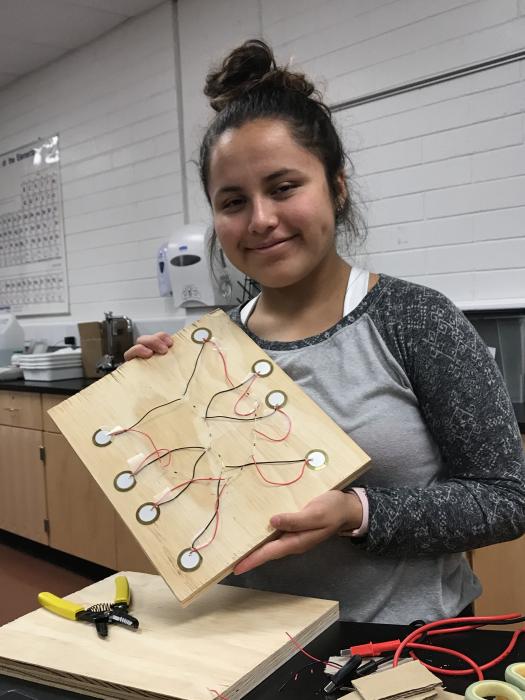 Charmain Brammer, SUCCESS Academy
Ivins, Utah
I love seeing excitement in students' eyes. "I have someone who will work with me!" Two students have come running into the room so excited to share this information when a professional in their area of research has gotten back to them stating that they would be willing to talk to them / work with them. Both of these students' faces were full of joy. This validation for students is the most exciting part; having them realize that there are others who are interested in the same thing as them, and that people are willing to support their educational pursuits.
Mitchell Charkiewicz, Suffield High School
Suffield, Connecticut
My favorite is to see a life turn around. I have a young lady from an impoverished inner city. She joined last year but the pressures and stress from the family and streets got to her. Her mother was overwhelmed that someone had actually shown interest in her daughter. That her daughter benefited despite the hardships, held value for her. She fell to the influence of those streets and dropped out of school and sight last year. However, this year, she has rejoined school and our science fair group. Her mother now shows up and sees that her daughter is on a positive road toward graduation, with a good work ethic and a positive attitude. The care and encouragement that she felt in our science fair made an impact. Our Advocate Program is helping one student at a time.
Marteen Nolan, Crocker R-2 High School
Richland, Missouri
I think my favorite memory so far is the amazing discussions my students have during class. They know they are free to discuss scientific issues as a class and this has led to some wonderful debates and discussions. I love when they forget I'm even here and are totally passionate about expressing their opinions and beliefs. Their range of topics have been from global issues like climate change to local issues like the school's use of cleaning chemicals.
I think my favorite memory so far is the amazing discussions my students have during class.
Another favorite is a student who was looking for help with a turbine design. When the U.S. companies he contacted did not respond, he worked with a teacher here who was from Germany to contact a German engineering firm. They have corresponded back and forth several times. I appreciate the student's efforts and not giving up when his initial inquiries went unanswered by thinking outside the box and going international.
Freda Vine, Ed W. Clark High School
Las Vegas, Nevada
Last year, Sarah, a sophomore student with special needs, told me that she was interested in participating in the regional Intel science fair. She is a lover of music and she decided to do research on how different musical sounds had individuals "seeing" specific color/s. Her data consisted of survey results from approximately 200 students. The judges too participated in the three-minute survey. Sarah won second place at the fair. Needless to say, she was thrilled.
The Advocate program is funded by the Arconic Foundation, Jack Kent Cooke Foundation and Regeneron.