Regeneron Science Talent Search
After two years of virtual competitions, the 2022 Regeneron Science Talent Search was hosted in person in Washington, D.C. under strict COVID-19 protocols. The 300 scholars and 40 finalists were selected from over 1,800 applicants from 603 high schools across 46 states, Washington, D.C., Puerto Rico and eight other countries.
Christine Ye of Sammamish, Washington, won the $250,000 top award. Second place and $175,000 went to Victor Cai of Orefield, Pennsylvania, and third place and $150,000 went to Amber Luo of Stony Brook, New York.
Hailee Han Byur Youn of Roslyn, New York was named the Seaborg Award winner and given the opportunity to speak on behalf of the Regeneron STS Class of 2022 during the awards ceremony, which featured Saturday Night Live cast member Melissa Villaseñor.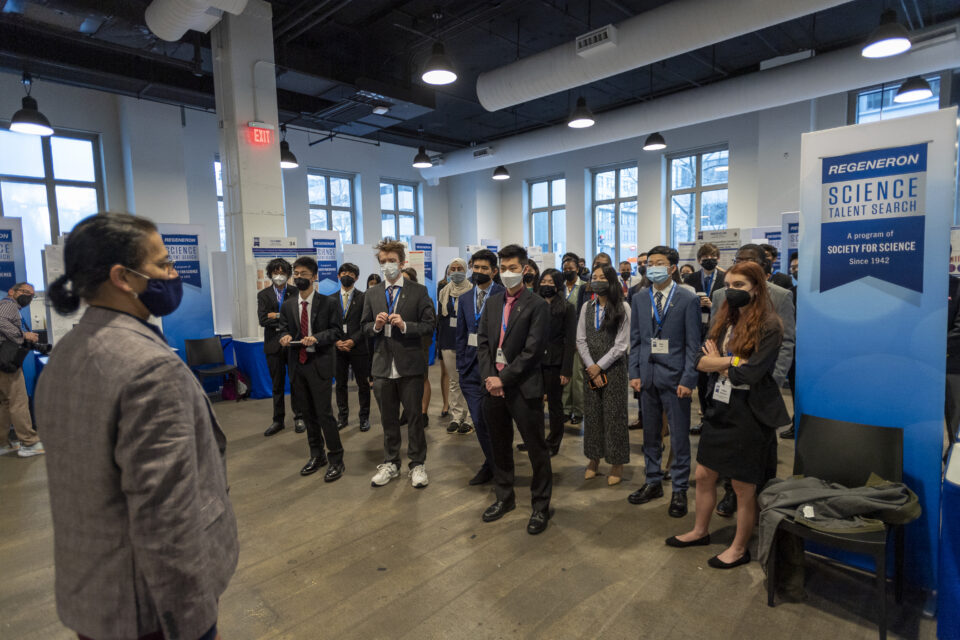 The 2022 Regeneron Science Talent Search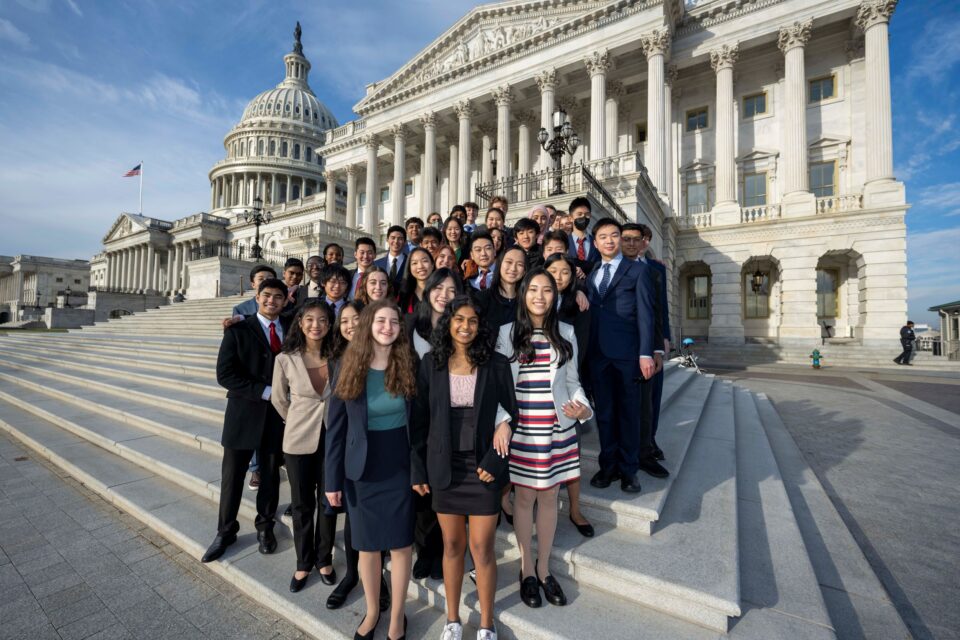 Christine Ye won first place and $250,000 for her project, which analyzed gravitational waves emitted from huge collisions between neutron stars (collapsed super-dense stars) and black holes. Her research set a novel precedent for modeling rapidly rotating neutron stars, showing that a quickly spinning neutron star could be extra massive, but still smaller than a black hole.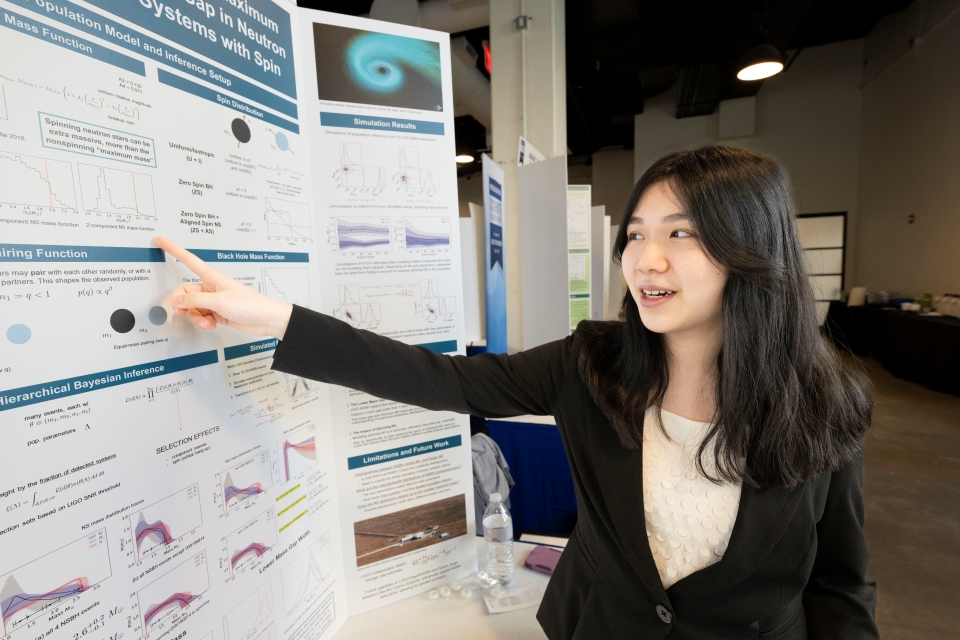 Victor Cai won second place and $175,000 for creating a short-range, narrow-bandwidth radar that calculates distance by transmitting two signals at different frequencies and then measuring the phase difference between them—which could help pave the way for more self-driving vehicles on the road with less concern about bandwidth.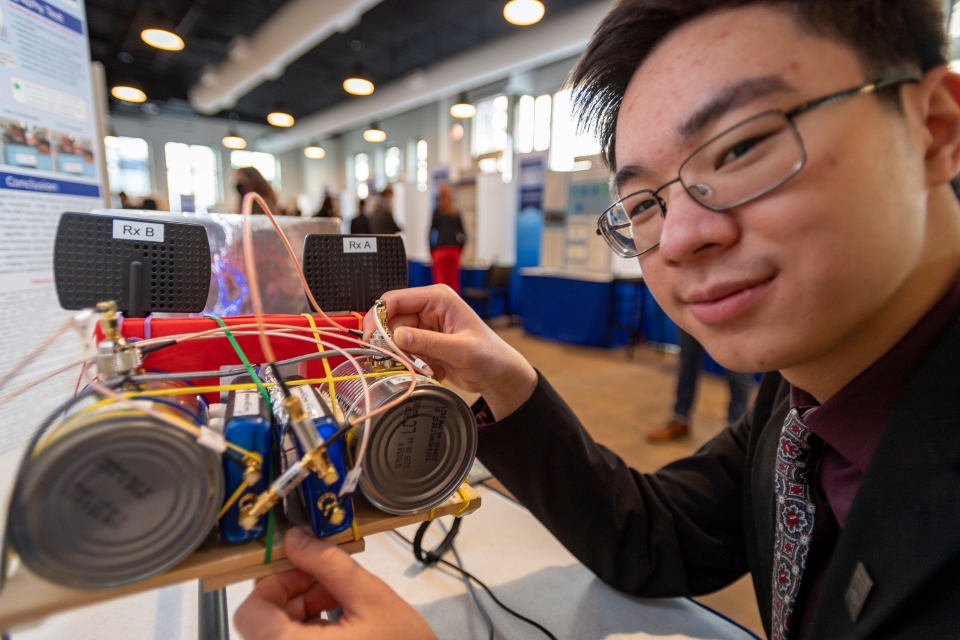 Amber Luo won third place and $150,000 for developing the RiboBayes software, which identifies key regions known as "ribosome pause sites" along a cell's mRNA transcripts that regulate protein synthesis. Her tool reveals critical insights into how ribosome pause site expression is altered by diseases such as Alzheimer's disease and cancers.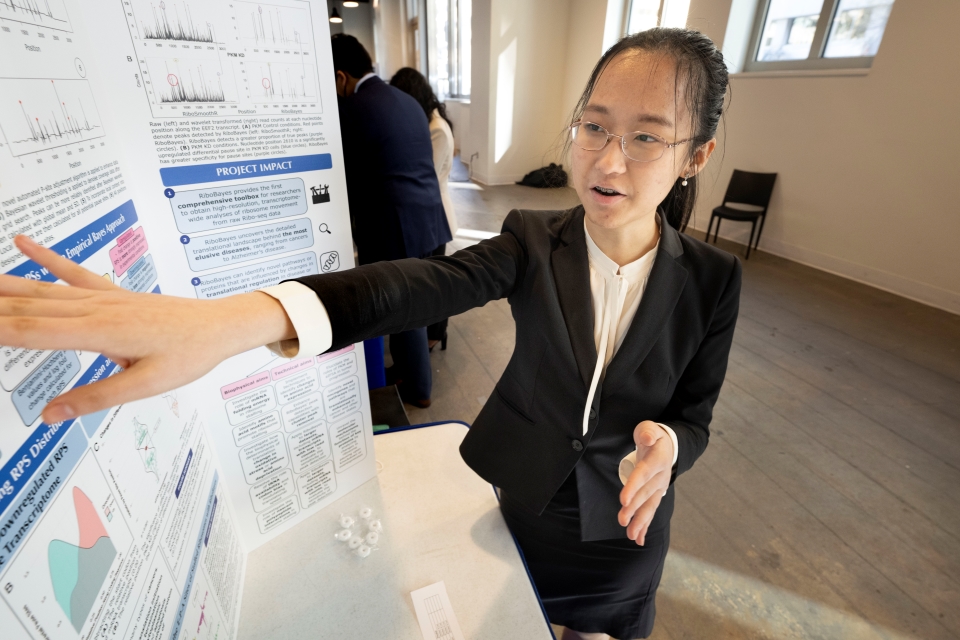 Regeneron STS 2022 Highlights
Take a look back at the top moments from Regeneron STS 2022 in our Highlights Video.
Sights and Scenes
Together in person under strict COVID-19 protocols, the 2022 Regeneron STS finalists enjoyed a week of making friends, meeting STEM experts and taking part in fun activities such touring monuments, playing table tennis at Spin DC and a Pi Day Extravaganza, where finalists pied their chaperones in the face. At the awards gala, the finalists spent time with Regeneron's Scientific Founder, President and Chief Scientific Officer, George Yancopoulos (STS 1976), as well as Saturday Night Live cast member and the evening's emcee Melissa Villaseñor.
Nyasha Nyoni
"I believe students should apply to STS because STS is such a great opportunity to showcase your scientific research and meet like-minded, passionate students who love science!"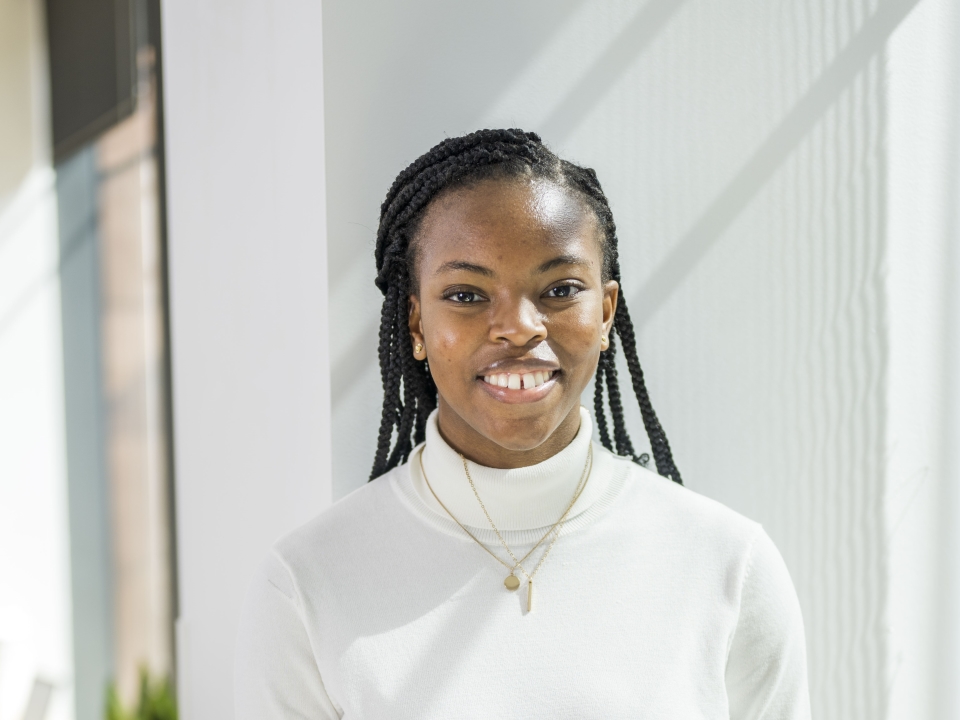 Hailee Youn
"The strong community that we have built among one another, and the greater STS community that we are now joining, are the real prizes, and are parts of our identity that we will carry forever."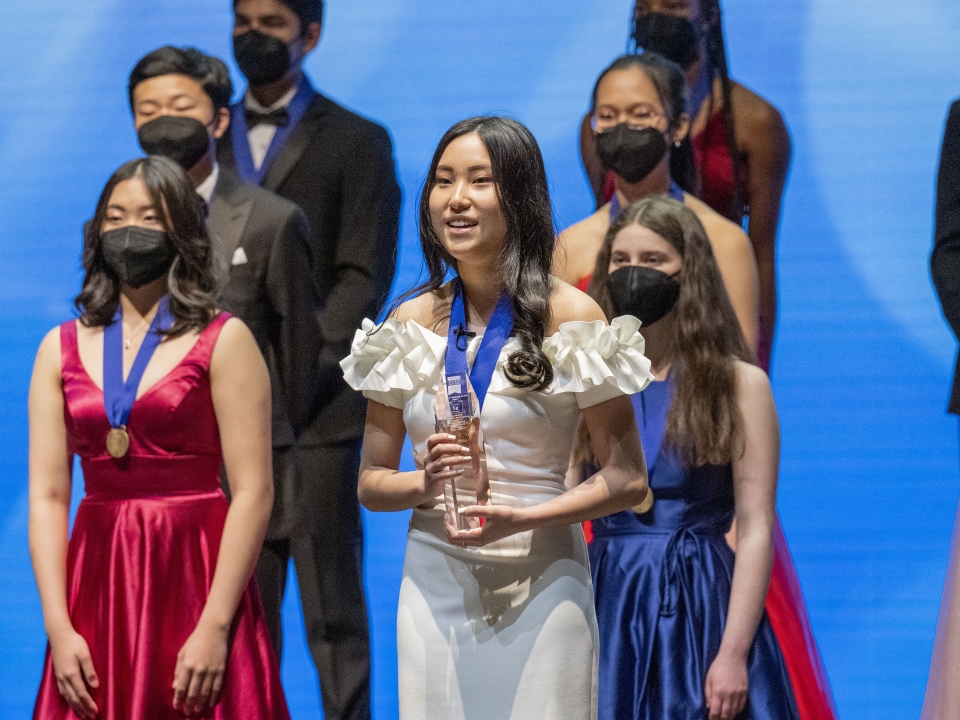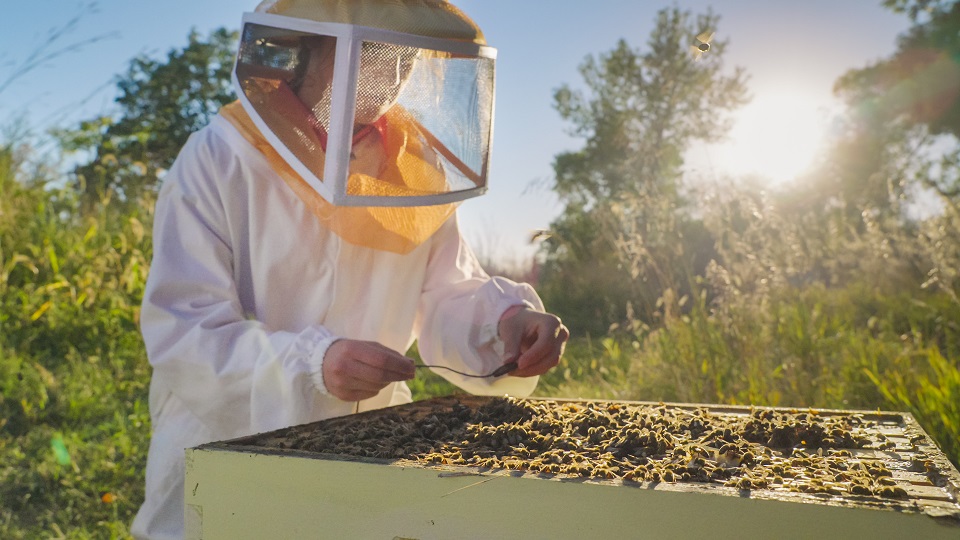 The 2022 Regeneron STS class featured several finalists who live on farms, take part in birdwatching and more! See how they are embracing their love of the great outdoors.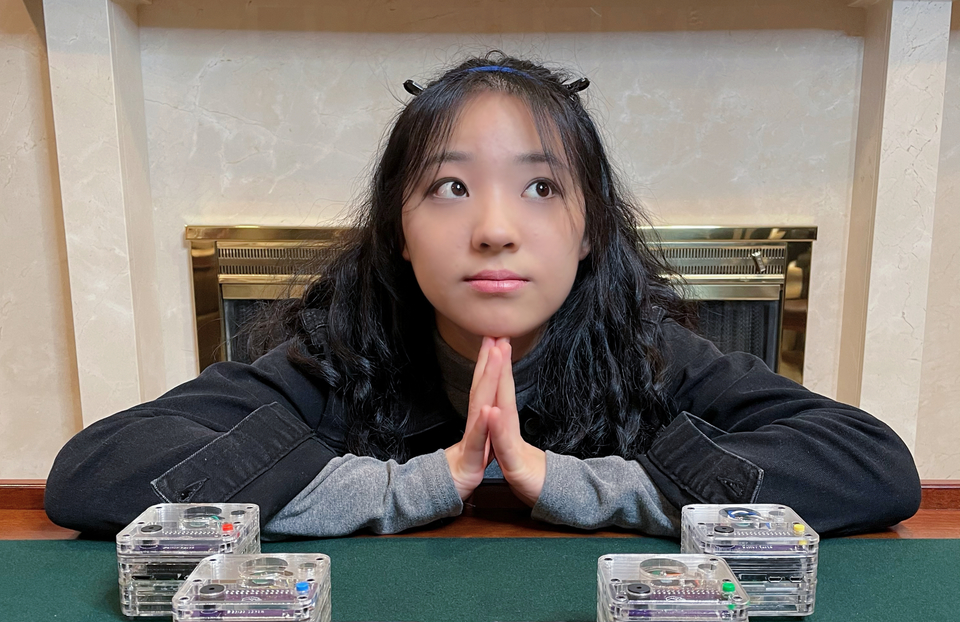 From founding nonprofits to starting clubs and activities in their schools, here are just a few ways the 2022 finalists are creating organizations that connect and serve their communities.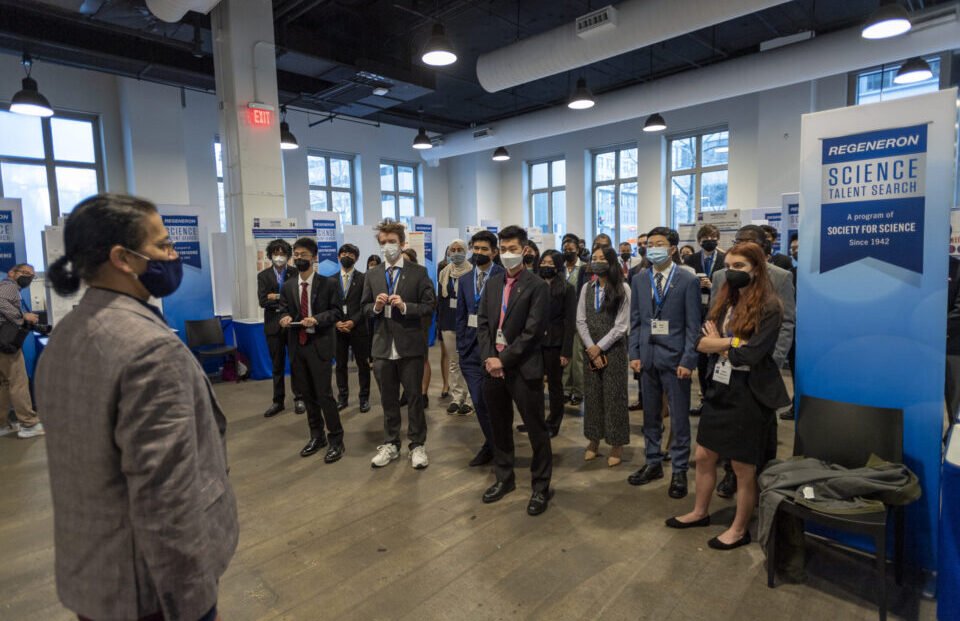 For the first time since 2019, the top 40 Regeneron Science Talent Search finalists gathered in person to showcase their projects (though their audience remained virtual). During the event, they participated in two live streams, responded to the public's questions and comments in Project Board, and learned about each other's research projects.