Regeneron International Science and Engineering Fair
One thousand seven hundred and fifty young scientists hailing from 49 states and 63 countries, territories and regions came together to compete in the 2022 Regeneron International Science and Engineering Fair, where they won nearly $8 million in awards and scholarships. For the first time, the fair was a hybrid event, with roughly two thirds of the finalists convening in Atlanta, Georgia, while the rest connected virtually from around the globe.
Whether in person or remote, all the finalists were united by a shared commitment to create a healthier and more sustainable world through STEM. Beyond the judging and the competition, the finalists also took part in a week of enrichment activities—from attending interactive panels featuring STEM leaders, to the student mixer, to a trip to the world-famous Georgia Aquarium.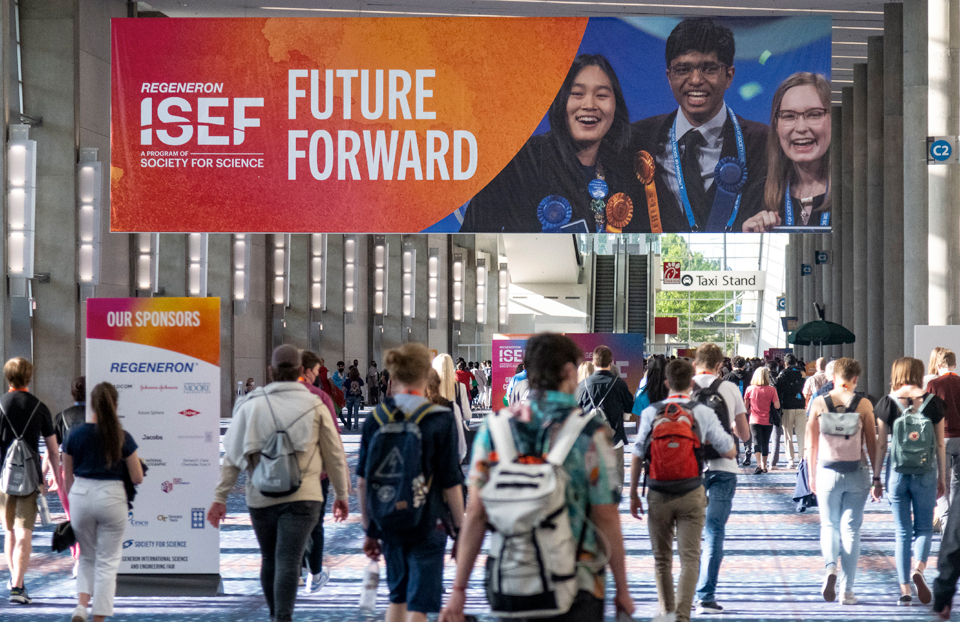 The 2022 Regeneron International Science and Engineering Fair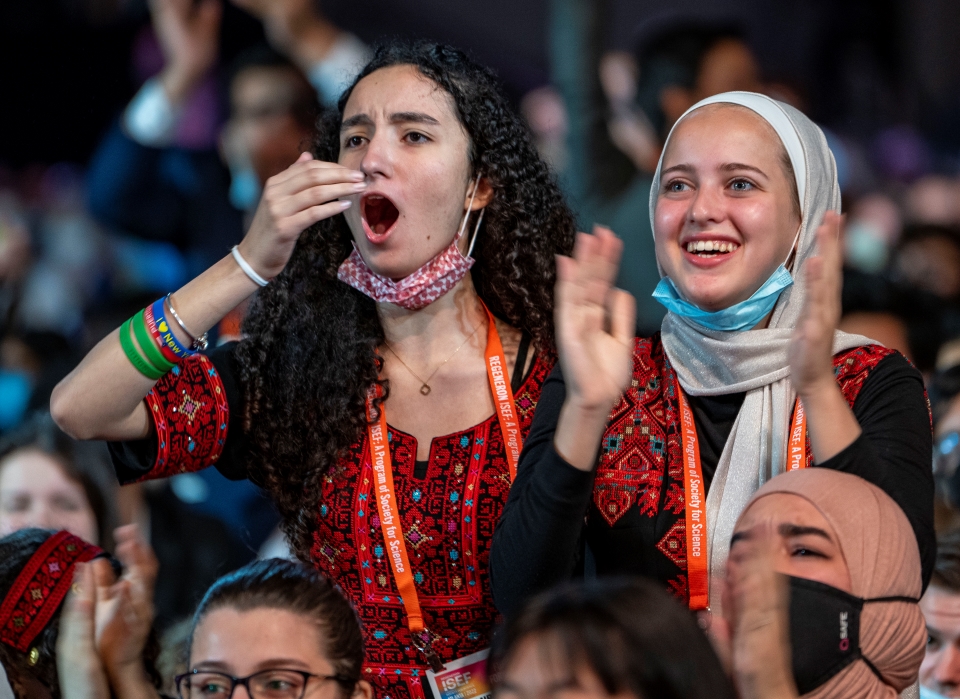 Regeneron ISEF 2022 Highlights
Relive the top moments from the 2022 fair, jampacked with activities for in-person finalists in Atlanta, as well as virtual events for finalists connecting from around the globe.
Robert Sansone of Fort Pierce, Florida, won first place and received the $75,000 George D. Yancopoulos Innovator Award. His research improved the torque (force) and efficiency of synchronous reluctance motors. These are rugged, efficient, magnet-free alternatives to traditional permanent magnet motors. He hopes his research will lead to the proliferation of electric vehicles that do not require magnets made from strategically important rare-earth elements.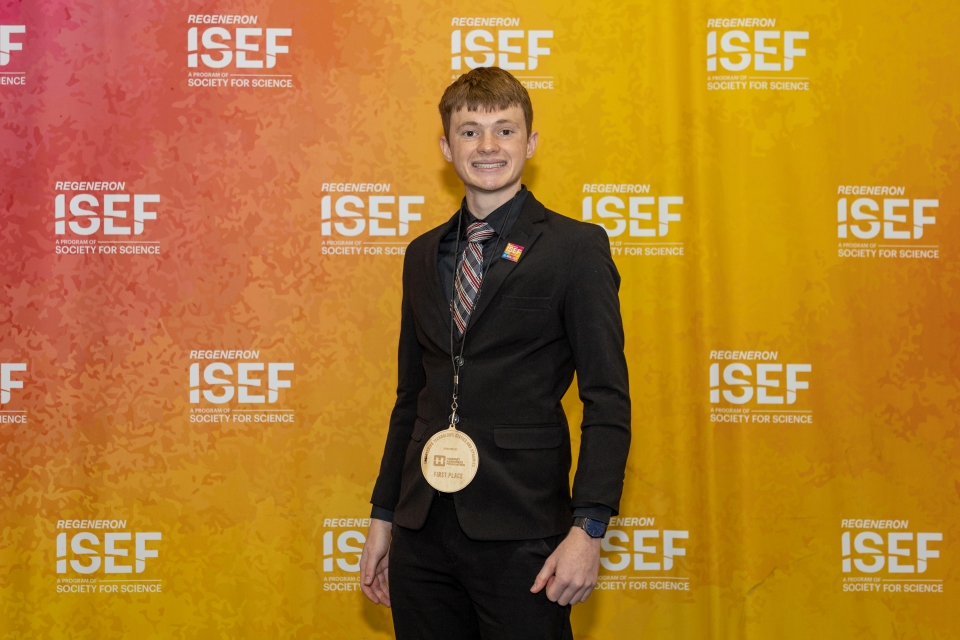 Abdullah Al-Ghamdi of Dammam, Saudi Arabia, received one of two Regeneron Young Scientist Awards of $50,000. His research involved modifying a metal-organic material so it can be used to both extract hydrogen from water and safely store it for clean energy production. Because the materials he added are relatively inexpensive, his work could significantly reduce the cost of hydrogen extraction and storage.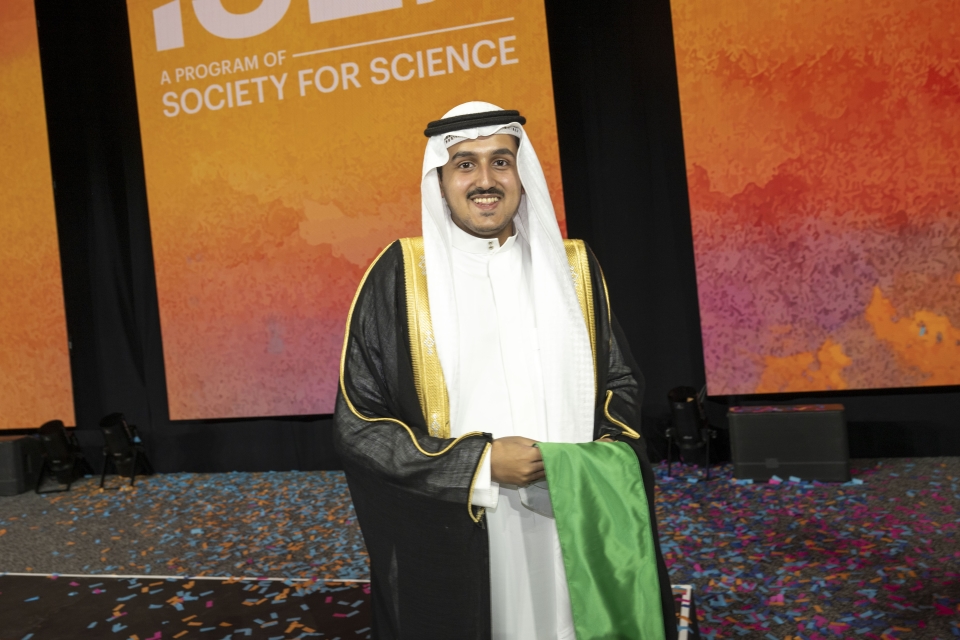 Rishab Jain of Portland, Oregon, received the second Regeneron Young Scientist Award of $50,000 for developing an AI-based model to enable the rapid and cost-effective production of drugs, such as recombinant COVID-19 vaccines, using synthetic DNA engineering. His model is trained to optimize the selection of genetic codes in DNA.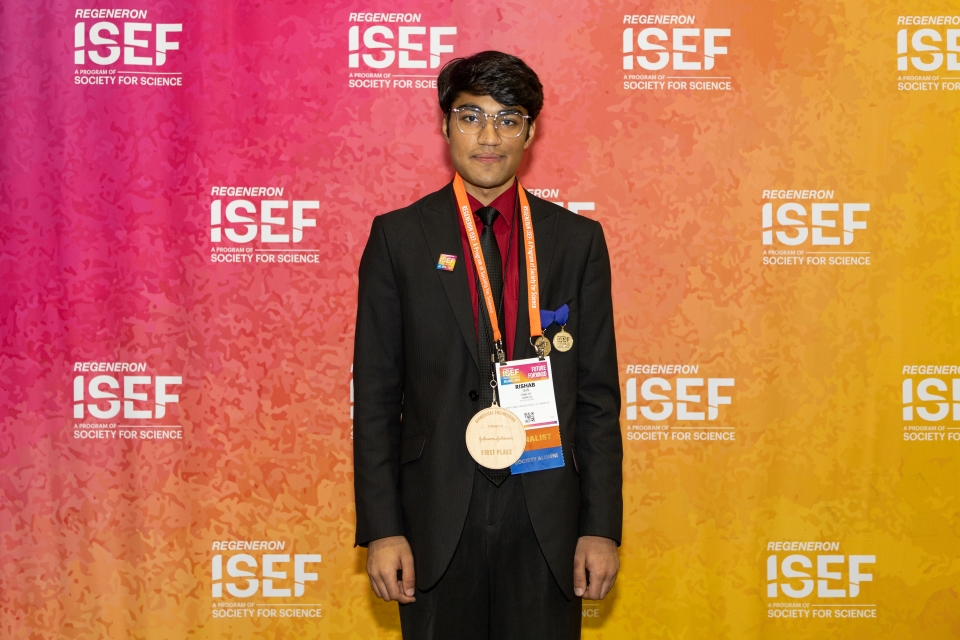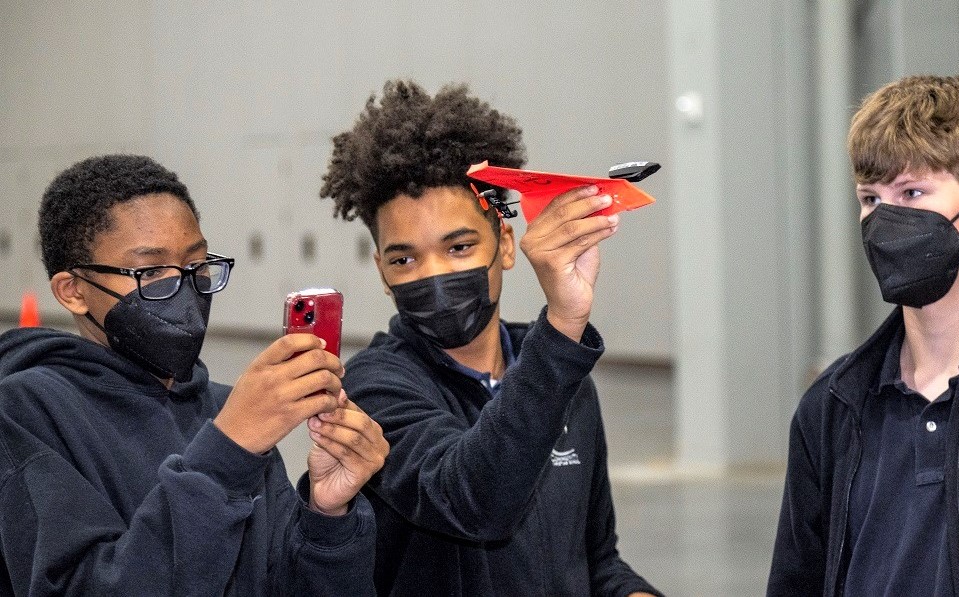 Sponsored by the Broadcom Foundation, the event welcomed thousands of students from grades six through twelve from the Atlanta area to the Georgia World Congress Center for a fun-filled day of scientific inquiry.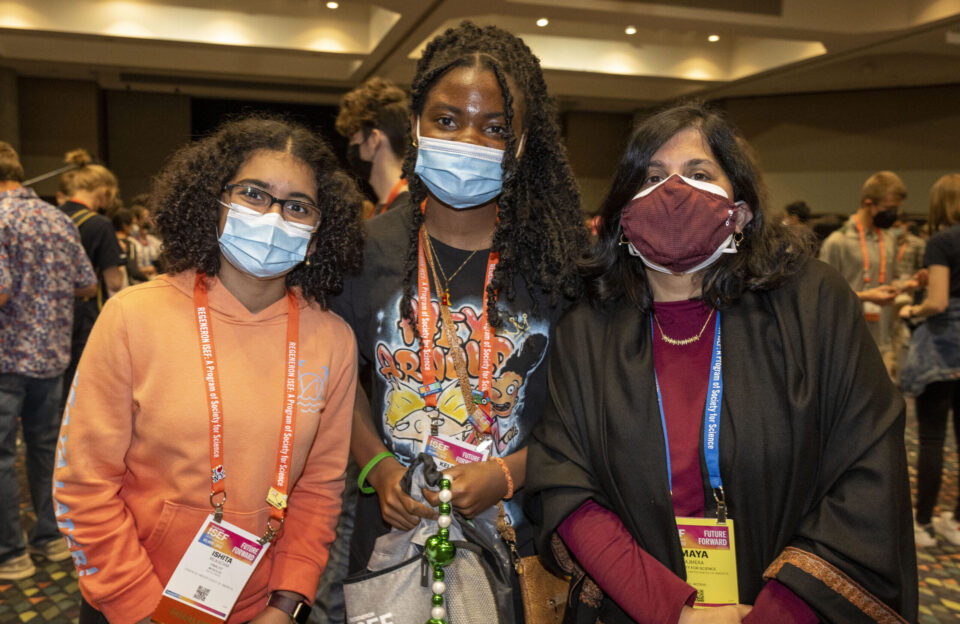 The pin exchange is an honored tradition at ISEF. Laughter, smiles and the energy of scientific interest and unity filled the room as more than 1,100 finalists from 63 countries, regions and territories asked each other "where are you from?" and "do you have this pin yet?"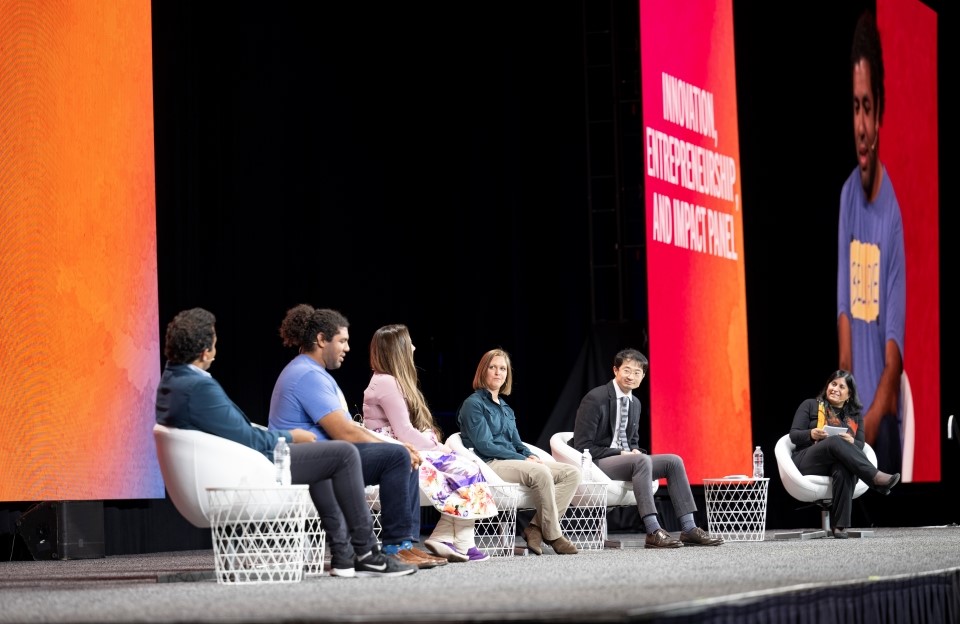 During Regeneron ISEF 2022, finalists participating both in person and virtually had the chance to hear from prominent leaders across different areas of STEM and ask questions about their experience. Continue reading to view highlights or watch the sessions in full!
Our Sponsors
Thank you to the community of sponsors who made the 2022 Regeneron International Science and Engineering Fair possible.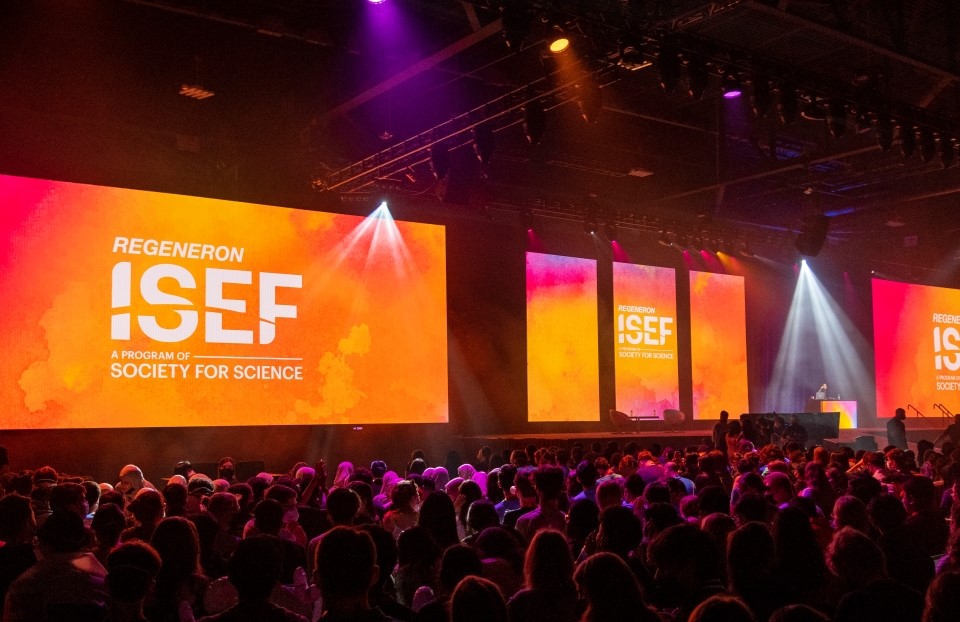 Why I Volunteer
"I have been serving as a volunteer with ISEF since 2018—as a Grand Awards Judge in Pittsburgh, as a judge at the virtual ISEF competitions hosted during the pandemic, and most recently as a member of the Local Arrangements Committee for the 2022 ISEF in Atlanta.
"For ISEF, the highest-level global STEM research competition for high school students, it is important to have diversity in the judging pool. When STEM professionals of color serve as judges, students of color who participate in ISEF see representation and positive role models, fueling their pursuit of STEM careers. For students who aren't of color competing in the fair, seeing STEM professionals of color debunks that old myth that STEM is only for white men. I look forward to volunteering with ISEF again in 2024."
Tokiwa T. Smith
Founder and Executive Director of Science, Engineering and Mathematics Link Inc.