Subscribe to Science News
We all need strong science — and more than ever, science needs your help to stay strong and at the center of public life.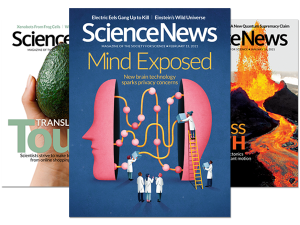 Science News is a nonprofit. Support our unique journalism by subscribing today.
"It's … a continuing science education that I can trust"
— Bill Leininger, Society Member
Outside of the United States?
Subscribe using the international subscription form.
Is this a gift?
Give a gift subscription here.