Paul J. Maddon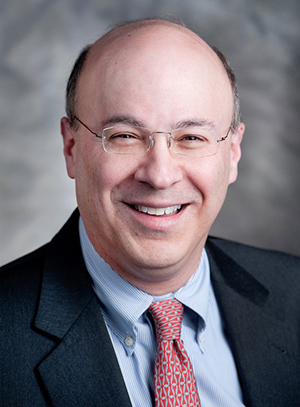 Alumnus
Science Talent Search 1977
International Science and Engineering Fair 1977
Paul Maddon is a biotechnology entrepreneur who was the founder and is the Retired Chairman of the Board of Progenics Pharmaceuticals, Inc., a publicly traded biopharmaceutical company. He founded Progenics in 1986 while an MD-Ph.D. student at Columbia University and served as Chairman, Chief Executive Officer, and Chief Science Officer until retiring in 2012.
Maddon is a molecular virologist and immunologist. He isolated the gene encoding CD4 and demonstrated that CD4 serves as the primary receptor for entry of the AIDS virus (HIV) into immune system cells. While at Progenics, Maddon and his collaborators discovered that a second receptor, CCR5, is also required for HIV entry. PRO 140, a monoclonal antibody to CCR5 designed to treat HIV infection, is now being tested in phase 2 clinical trials.
In recent years, Maddon's work has focused on developing therapies for prostate cancer, Clostridium difficile, hepatitis C, and a next-generation HIV vaccine. Maddon has authored over 50 peer-reviewed publications. He has served on the editorial board of Journal of Virology, and chaired and served on numerous scientific advisory committees of the National Institutes of Health and Department of Defense. He has also received several honors, including Columbia's John Jay Award, Dr. Alfred Steiner Award for Biomedical Research, Dr. Harold Lamport Biomedical Research Prize, Lifetime of Learning Award, and been awarded many federal research grants and contracts.
Maddon serves as a trustee of Columbia University and NYSCI, and is a director of the Children's Health Fund. In 2012, he was appointed to serve as a director of the Fund for Public Health in New York. Maddon also serves as a director of Azevan Pharmaceuticals, Inc., a privately-held biotechnology company.
Maddon is an alumnus of the 1977 Science Talent Search and the 1977 International Science and Engineering Fair.
Dr. Maddon joined the Society's Board of Trustees in 2012.