Champion the Future of STEM
Title Sponsorship Opportunity beginning with the 2023 Middle School STEM Research Competition
The Nation's Premier Middle School STEM Competition for over 20 years is accepting proposals from the nation's thought leaders and trailblazers with a commitment to champion the next generation STEM workforce.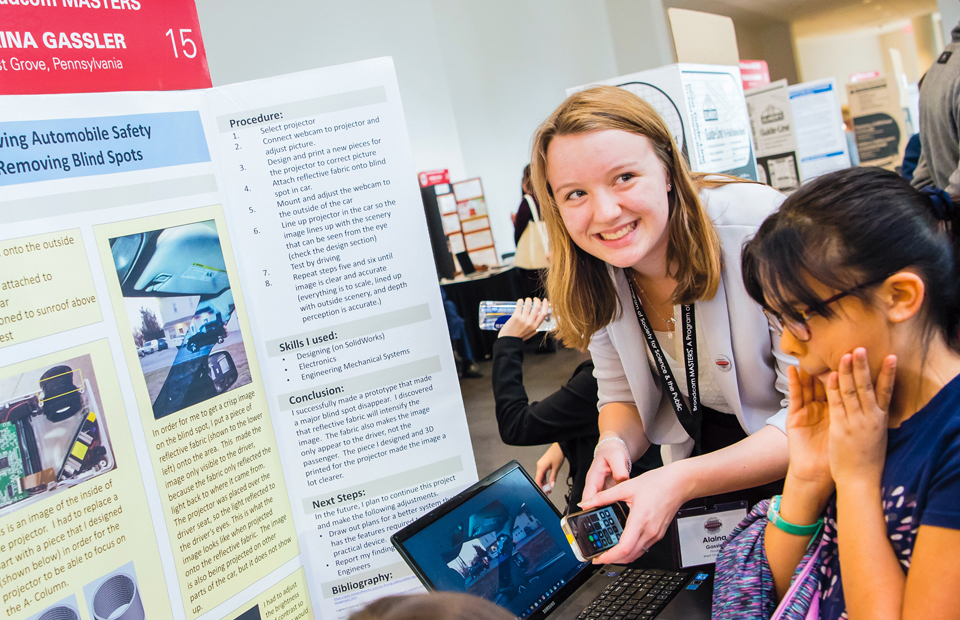 About the Title Sponsor Opportunity
For only the second time since its founding in 1999, the premier national middle school STEM research competition, owned and operated by Society for Science (the Society), will become available for a new exclusive Title Sponsor through an RFP process.
Download the Executive Summary
How to Submit a Proposal:
Request the official RFP documents using the form below. Documents will be sent to the email you provide.
Confirm your interest in the Title Sponsorship by completing the form by January 14, 2022.
Submit Proposal per the instructions in the RFP documents, by January 31, 2022.
Experience The Nation's Premier Middle School STEM Competition