For Attendees
Regeneron ISEF 2020 will be held in Anaheim, California from May 10 to 15, 2020.
Learn more about the week of events and find out about Orange County and the preparations being made to welcome you this spring. Information for those traveling to ISEF 2020 will be added to this site. We encourage you to check back regularly.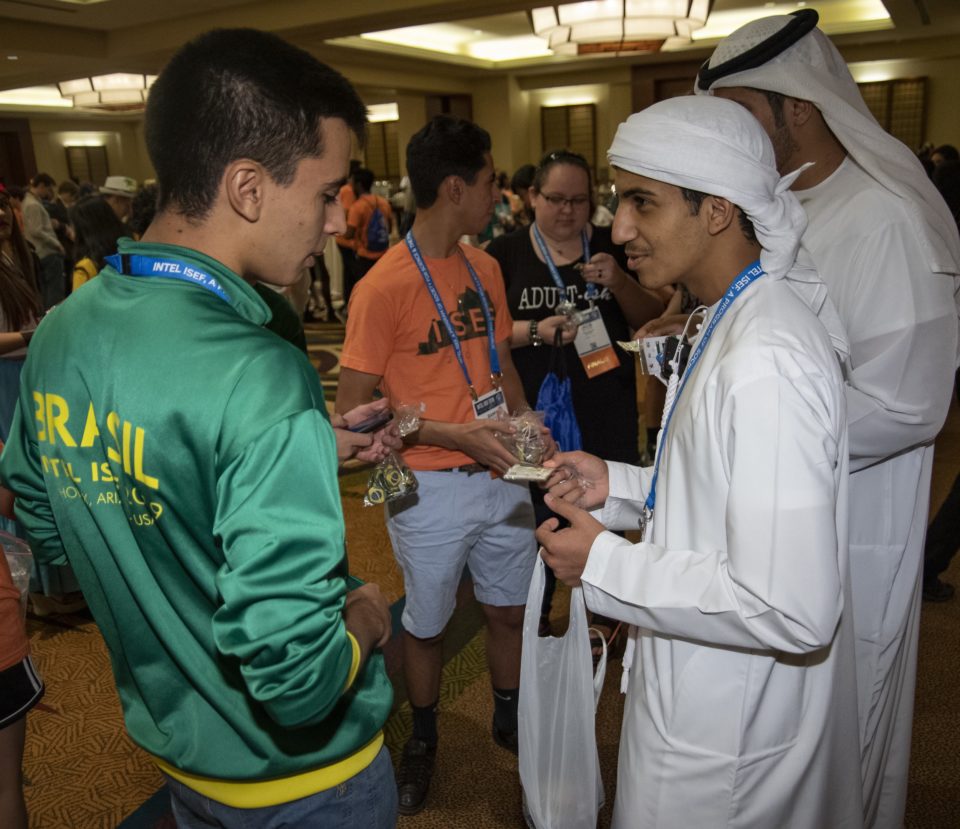 Who Attends Regeneron ISEF?
Becoming a finalist at the Regeneron International Science and Engineering Fair  is an honor won at a Society-affiliated fair for high school students. Each fair is allotted a certain number of projects to bring to ISEF in a given year. Once finalists have been awarded, a fair registers an Official Party. An Official Party includes an Adult-in-Charge (the chaperone and designated point person for the students), the student finalists and other attendees such as additional adults, teachers and student observers that fall within the Official Party size limit.
ISEF 2019 Highlights
What to know what the upcoming Regeneron ISEF 2020 will be like? Check out the ISEF 2019 Highlights.
Thursday at ISEF is Public Day when we invite everyone to come meet the Regeneron ISEF 2020 finalists. As part of Public Day, we offer our Education Outreach Day program for local schools. We host classroom programs, host interactive STEM experiences presented by exhibitors from the area, and bring school groups to tour the Finalist Hall.
Learn more about Education Outreach Day