Shaping science of the future: The SN 10: Scientists to Watch
For the third year in a row Science News is highlighting a list of 10 early- and mid-career scientists on their way to widespread acclaim. Through The SN 10: Scientists to Watch, Science News is working to spread awareness of current, living scientists age 40 or under. These innovators are creative, curious, and fearless.
The SN 10 includes researchers working to feed the growing world population, boosting our reliance on renewable energy, and reducing the burden of global disease. One molecular anthropologist is telling new stories about old skeletons by studying their fossilized dental plaque, while an astronomer has his eyes pointed skyward to find habitable worlds outside the solar system.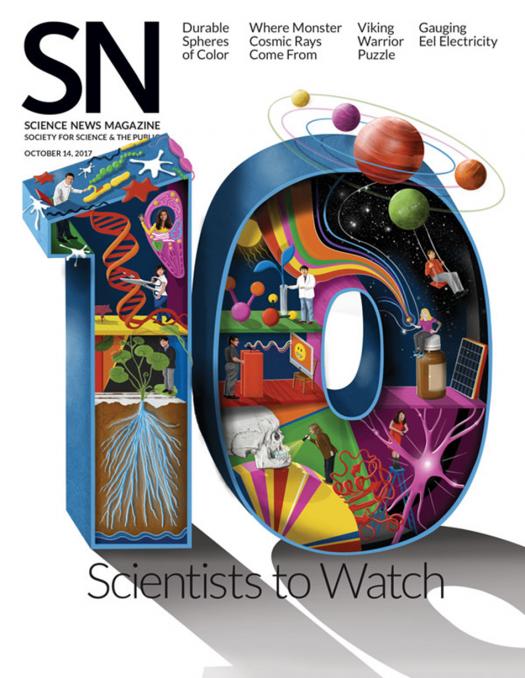 The full SN 10 list includes:
These scientists were nominated by a Nobel laureate or recently elected member of the National Academy of Sciences. They were selected for their potential to shape the science of the future.
"Each of these 10 scientists is extraordinary, and is making a significant impact in their field," said Maya Ajmera, President and CEO of the Society for Science & the Public and Publisher of Science News. "I congratulate them in becoming part of the prestigious SN 10 Group this year."
"I am wowed by the work of this year's scientists," said Elizabeth Quill, Acting Editor in Chief for Science News. "They have bright and compelling questions, plus clever strategies for seeking answers. I'm eager to find out what they will do next."
Read more about these incredible scientists and their work in this year's SN 10.