Nolan Wen
American Heritage School Boca-Delray
Lake Worth, Florida
About Nolan Wen
Nolan found that he could adjust the properties of hydrogels by adding small amounts of synthetic clay particles to them. Hydrogels are three-dimensional microstructures that are being investigated for potential applications in wound healing and tissue regeneration. Nolan hopes his work might help scientists to one day create organs in laboratories for implantation in humans.
Development and Characterization of a Novel Laponite-Enhanced Tannic Acid-Based Hydrogel
View Poster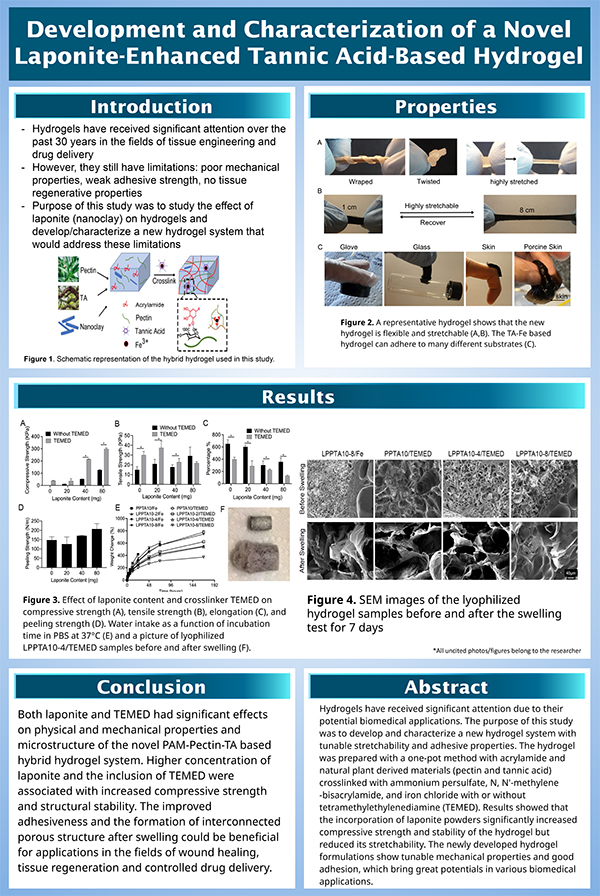 View Poster
Nolan Wen, 17, of Boynton Beach, developed a way to adjust the mechanical and adhesive properties of hydrogels for his Regeneron Science Talent Search chemistry project. Hydrogels are polymers that can absorb large amounts of water without dissolving and are being investigated for potential applications in wound healing and tissue regeneration. After conducting a literature review on an aspect of tissue engineering, which resulted in his publishing a paper in a peer-reviewed journal, Nolan decided to test materials that could be added to hydrogels to adjust their properties and microstructure to aid in these biomedical applications. He found that adding small amounts of synthetic clay nanoparticles allowed him to adjust the properties of the hydrogels as he desired. Nolan hopes his research will advance the efforts of other scientists to create entire organs in laboratories for human implantation.
The son of Haibo and Li Wen, Nolan attends the American Heritage School Boca-Delray, where he is vice president of the Model UN and president of the local branch of an organization that teaches rural Cambodians English remotely. He is a pianist and enjoys playing basketball, soccer and football.
Beyond the Project
Nolan tutored English in China in 2019 and continued doing so online during the COVID-19 pandemic. He has also helped raise funds to buy food for his Chinese primary school students.
FUN FACTS: Nolan describes himself as a future oral surgeon. Last summer, he was elated to be able to watch dental surgeries in person while shadowing two dentists for two weeks.