Linden Chi James
North Carolina School of Science and Mathematics
Durham, North Carolina
About Linden Chi James
Linden investigated the potential of the thyroid hormone T3 to treat traumatic brain injury in humans. They used wax moth caterpillars as a model and found that the hormone shows promise as a potential future therapy.
Linden Chi James, 17, of Durham, investigated the potential of the thyroid hormone T3 to treat traumatic brain injury (TBI) in humans using wax moth larvae as the model for their Regeneron Science Talent Search cellular and molecular biology project. Wax moth larvae (caterpillars) share physiological similarities with humans, including central nervous system cells and Juvenile Hormone, a caterpillar version of human T3. For their research, Linden inflicted groups of caterpillars, outside the control group, with TBI, treated them with Juvenile Hormone and then analyzed their blood (hemolymph) for concentrations of immune cells and the presence of toxic molecules that are markers of TBI. Agility tests were run before and after treatment to measure and compare caterpillar motor function. They believe their results show that T3 may be a promising treatment for TBI in humans.
Linden attends North Carolina School of Science and Mathematics, where they have been the design-competition lead for the robotics team and help teach and tutor Spanish. Involved with social justice, Linden volunteers with Kids Voting Durham and received a grant to create an LGBTQ+ library. Their parents are Jules and Kelly James.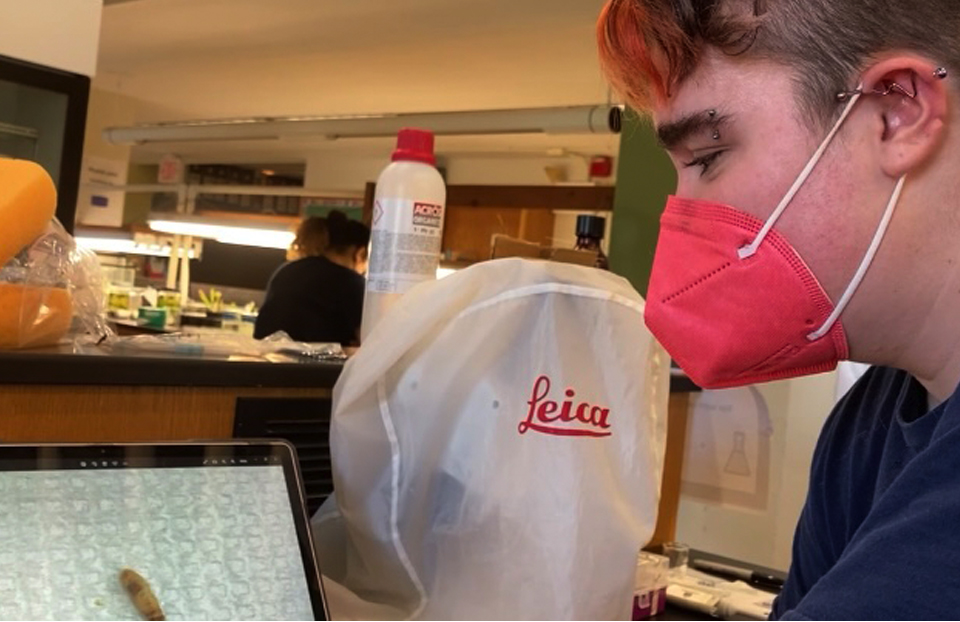 Beyond the Project
Linden is a self-taught soap maker with an Etsy page that urges customers to donate to social justice as the "price" of their soap. They also led a robotics team in designing a printed circuit board that predicts varroa mite infestation in beehives.
FUN FACTS: Linden has a baritone ukulele that they named "Barry" and enjoys performing fingerstyle versions of disco songs.