Ishika Nag
Oviedo High School
Oviedo, Florida
About Ishika Nag
Ishika developed a reusable face mask featuring layers coated with nanoparticles that, based on preliminary tests, can protect wearers from both viruses and air pollution. Her masks can be reused by plugging them into an electrical outlet or battery pack to restore their electrostatic charge.
Development of an Engineered Face Mask With Optimized Nanoparticle Layering for Filtration of Air Pollutants and Viral Pathogens
View Project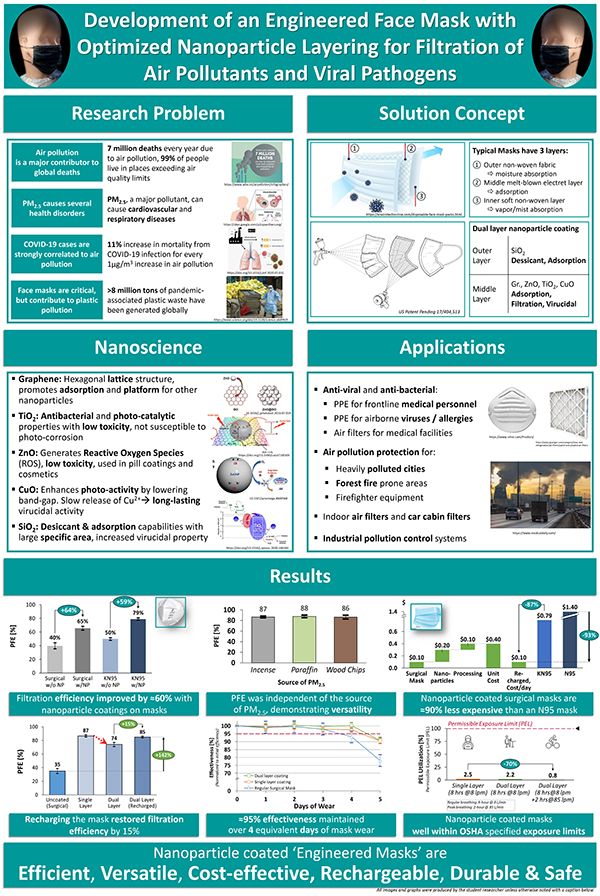 View Project
Ishika Nag, 17, of Oviedo, developed a reusable and rechargeable face mask coated with nanoparticles that offers safe and effective protection from both air pollution and viruses for her environmental science project for the Regeneron Science Talent Search. After a 2016 visit to a pollution-prone city in India, Ishika was inspired to develop a cost-effective face mask. Then, during the pandemic with its associated shortage of single-use face masks, she added the objective of making her masks reusable. She had layers of her masks coated with combinations of non-toxic nanoparticles chosen for their virus- and particulate-blocking properties. She then tested them in her family's patio-turned-science lab. Ishika also found that the masks could be safely reused by plugging them into a battery pack or wall outlet to restore their electrostatic charge.
Ishika has two patents pending, has presented her work at conferences and is the sole author of two peer-reviewed journal articles. The daughter of Sukanya and Pratyush Nag, she attends Oviedo High School. In her spare time, Ishika founded an engineering club to inspire elementary schoolers, and she has coached its third graders to win regional and national mousetrap car competitions.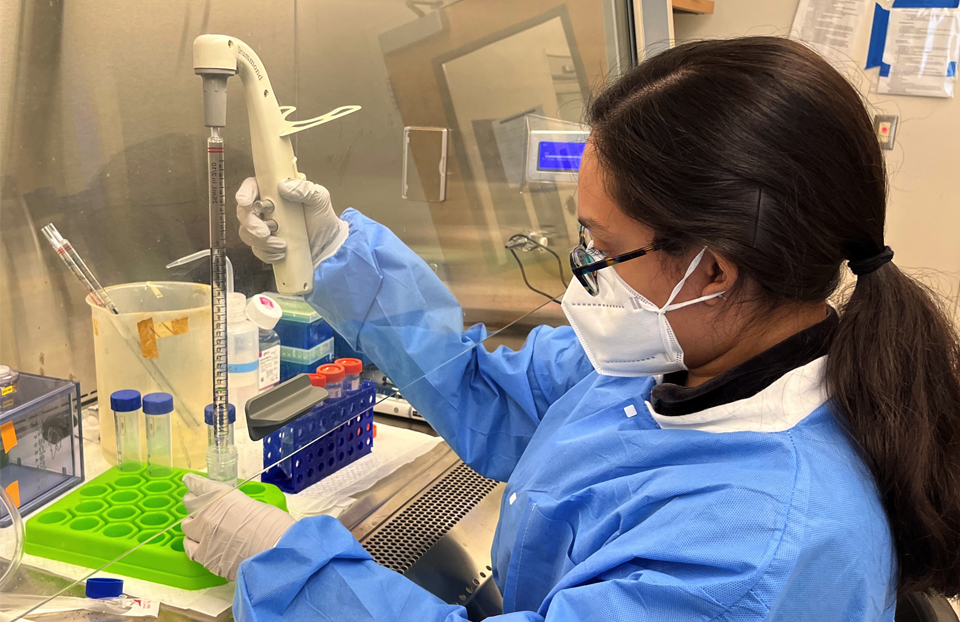 Beyond the Project
Ishika was the only Floridian named an EngineerGirl Ambassador by the National Academy of Engineering in 2020, when 23 ambassadors were chosen nationally.
FUN FACTS: Ishika made a dream come true by finally earning her lifeguard certification and training in CPR/AED and water rescue. She had wanted to be a lifeguard since middle school.