Broadcom MASTERS Reunion – College Track
Avery Clowes
Engineering Student, Olin College
Broadcom MASTERS 2015
Avery is a student scientist at Olin College studying mechanical engineering. Since Broadcom MASTERS and White House Science fair in 2015, he has completed projects in aerospace, material science, and emerging technologies. He attended high school at Phillips Exeter Academy and interned for a particle accelerator manufacturing company. He was a finalist at Intel ISEF in 2018 and 2020 with projects about electric propulsion and compliant mechanisms. Recently, Avery completed an internship where he ran an argon plasma chamber, designed vacuum circuit boards, and helped make a electron device for NASA! Outside of science, Avery enjoys cycling and playing soccer.
Fun fact: Avery is on the sailing team at Olin College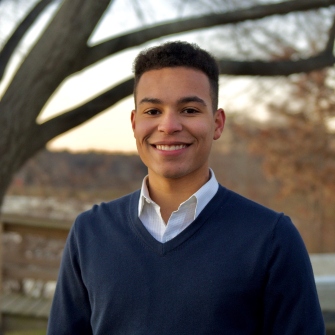 Teevyah Yuva Raju
Senior, Cornell University; Founder, AgCure
Broadcom MASTERS 2013
Teevyah is a Senior at Cornell University and Founder of AgCure. After immigrating from a small farming village in Malaysia, Teevyah's passion for agriculture reignited during her middle and high school years. A Broadcom MASTERS and 2x ISEF alum, she discovered that farmers were losing billions to prevent crop loss, directly increasing food prices worldwide. In response, Teevyah discovered a flaw in the soil classification system farmers utilized and developed AgCure – a computational system that advises farmers about the alterations they can make to their soil. Her innovations have led her to be named the National Girl Innovator, a Global Teen Leader, a NCWIT National Award Winner, and more.
Fun fact: Teevyah is a Varsity Student Athlete on the Men's Rowing Team