Broadcom MASTERS Reunion – Determinants of Health
Noorhan Amani
Research Intern, UCSF Bixby Center for Reproductive Health
Medical Scribe, San Ysidro Health
Broadcom MASTERS 2012-2013
Noorhan graduated from UC San Diego in March 2021. At UC San Diego, she was involved in clinical research exploring delirium in the ICU. Additionally, she worked as a tutor at the writing center on-campus and was involved in mental health advocacy in the Muslim community. Noorhan was also involved in global health initiatives. She is currently working as a research intern at the UCSF Bixby Center for Reproductive Health and as a medical scribe at San Ysidro Health.
Fun Fact: Noorhan can currently speak four languages and hopes to learn more!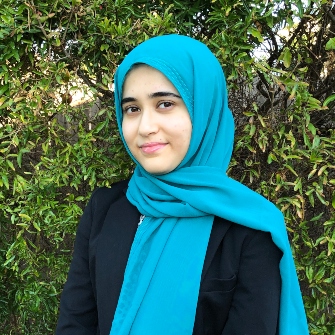 Kushal Kadakia
M.D. Candidate, Harvard Medical School
Broadcom MASTERS 2011
Kushal Kadakia is an M.D. candidate at Harvard Medical School. Originally from Houston, Texas, he attended Duke University as an Angier B. Duke Scholar, where he graduated summa cum laude with degrees in biology and public policy and received the Harry S. Truman Scholarship. He then earned master's degrees in epidemiology and history from the University of Oxford as a Rhodes Scholar. Kushal's research and writing have been published in academic journals such as NEJM and JAMA and in mainstream media such as Harvard Business Review and NBC. He aspires to a career in medicine and health policy.
Fun fact: Kushal slept in a tent for two months to get tickets to a basketball game.