Broadcom MASTERS Reunion – High School Track
Lauren Ejiaga
Student, Benjamin Franklin High School
Broadcom MASTERS 2018, 2019
Lauren first participated in the science fair in the 7th grade, where she learned that it's really nothing to fear and can actually be very fun! She partook in the science fair again in the 8th grade with a fresh mindset and new skills, where she was able to go all the way to Broadcom MASTERS! Gaining experience in these different levels of science fair allowed Lauren to not only meet many talented people but also be surrounded and inspired by all the ideas. Lauren is now a junior in high school and hopes to continue her research while exploring the many different fields science has to offer.
Fun fact: Lauren has goats and two sheep!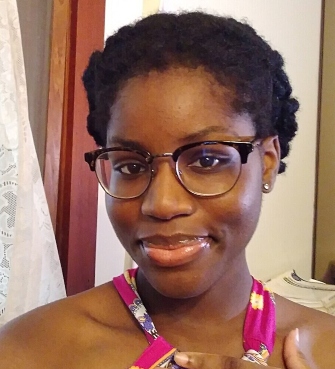 Kyle Tianshi
Student, The Cambridge School
Broadcom MASTERS 2019, 2020
Kyle Tianshi is a sophomore living in San Diego, California. He designed a device called NEREID that can detect microscopic particles in water. His scientific research and environmental advocacy have allowed him to participate in multiple national competitions, including the Broadcom MASTERS, the 3M Young Scientist Challenge, and ISEF.
Fun fact: Kyle's favorite composer is Frederic Chopin.